Our R&D Projects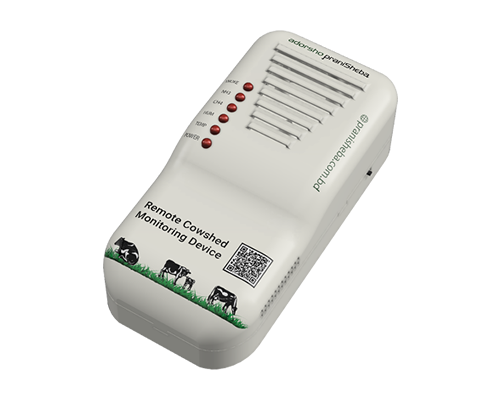 Remote Cowshed Monitoring System
The praniSheba Remote Cowshed Environment Monitoring System (RCMS) is an all-in-one sensor device for monitoring environmental changes in your Cowshed. The device simultaneously measures smoke, ammonia (NH3) gas, methane (CH4) gas, environment temperature, and humidity. One can easily get a clear idea of the overall condition of the environment of the farm. User gets daily, monthly, or yearly data insight of his cowshed via praniSheba App and web dashboard, which helps the user to take proper steps in his cowshed.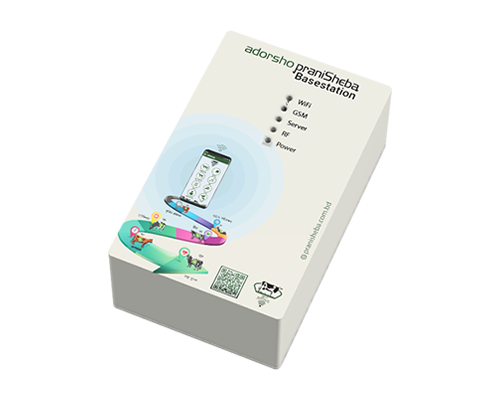 Base Station
praniSheba Base-Station is an IoT device which aggregates data from all remote wireless IoT sensors. Its point to point (P2P) and point to multipoint (P2M) connectivity let it get connected to sensor devices from multiple places. Every sensor automatically connects with the Base Station once the Base Station validates it from the server. It can store 3 days of data received from 100 sensor nodes and can avoid any sudden data loss. Users can check device log and update device credentials and configuration from this smart server. Data thresholds can be set remotely according to user preference.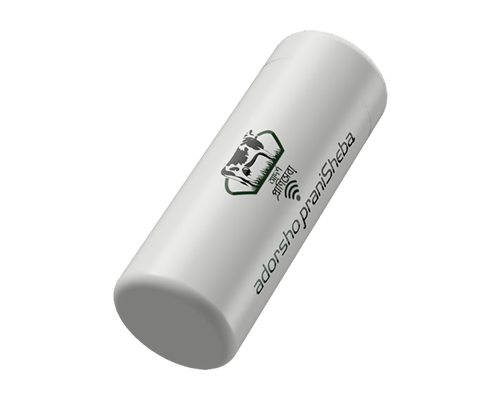 Bolus
RFID bolus is a biosensor which is inserted into the cow's reticulum for temperature and motion detection. Utilizing the advantages of the Internet of Things (IoT), this bolus disseminates early warning of disease, precision heat detection and precision calving information. Early illness detection (up to 24 hours to 36 hours before outward symptoms appear), oestrus cycle data, and other information are sent to the farmers through SMS to take appropriate action.
Previous
Next